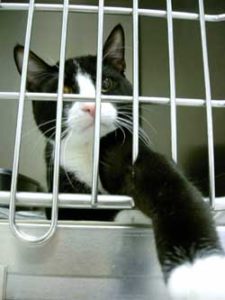 Grand River All Breed Rescue's adoption process involves an adoption application, reference checks, and discussion about the potential adoptive home, including a home visit. We follow this process to make sure that we place each pet in a home that is suitable and committed to caring for the pet for the rest of its life.
We match our rescue animals to their new homes and filling out an adoption application, or proceeding with our adoption process does not guarantee the acceptance of an adoption application. We reserve the right to refuse an applicant for any reason, at our discretion.
Please note that once we begin an application, we hope to have it completed within a couple days, based upon availability, particularly of your references. We are just as excited to find our pets their forever home as you are to adopt!
 Applying to Adopt a Pet
The first step is to fill out an adoption application. The application may be preceded or followed by a phone call to discuss your application or the pet(s) that you are interested in. The application helps us to learn more about your home and to determine if the pet(s) you are interested in are suitable for your home.
We are currently working on making our adoption applications available to be emailed to us. For now, if you are interested in adopting or fostering a pet with us, please email us for details. Alternatively, you could print the adoption application and mail it to our P.O. Box.
Please fill out your application completely before you send it to us.
 Meeting the Pet
Once your application has been received and reviewed by our adoption volunteers, we will contact you to discuss your application and the pet you are interested in. Following this, you will be invited to meet the pet in their foster home. Meeting the pet in their foster home allows you to see the pet in its comfortable surroundings, and also allows you to discuss the pet with the people who know it best – its foster family.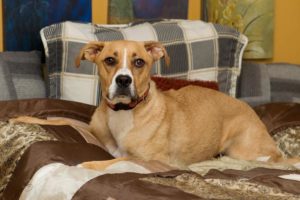 Home Visit
After you have met the pet and determined that they are the right match for you, a GRAB volunteer will complete a home visit at your home. The purpose of this visit is not to judge your home, but to ensure that the pet will be residing in a safe environment, and to allow a GRAB volunteer to assist you in preparing for the arrival of your new pet. This visit may be combined with the adoption, and if all goes well, your new pet will stay with you following the home visit.
 Trial Adoption
Depending upon the circumstances, an adoption may begin as a trial adoption. The purpose of the trial adoption is to allow the adoptor and animal to get to know each other, and determine if they are the right match before signing the adoption agreement. Please understand that there is always a adjustment period when an animal is adopted, as it must adjust to a new family and new home. The purpose of the trial adoption is not to allow an adoptor to "try out" an animal, it is to ensure that the animal is a suitable match for the home and adoptor before it is adopted permanently. When animals are placed in trial adoptions, a GRAB volunteer will be in regular contact with the adoptor, in an attempt to resolve any issues that may arise. As a failed trial adoption is stressful on the animal, we attempt to resolve all issues that arise in the hopes of making the majority of trial adoptions turn into permanent adoptions. However, if the animal is simply not a match for the adoptor, they can return the animal and have much of their adoption donation returned. Currently all but $50 is returned to the adoptor, as we do incur expenses in placing animals on trial adoptions.
Cats are more likely to be placed directly into final adoptions, unless the adoptor has particular concerns (such as compatibility with other pets).
The most important thing to understand about adopting a pet is that they all go through a huge adjustment when moving into a new home. Adoptors must be willing to allow their new pet time to adjust to the new routine in order for the adoption to work.
 Final Adoption
Following the successful completion of the adoption steps, a final adoption agreement is signed by both the adoptive family and a GRAB volunteer, and the adoption is complete!
 Adoption Donation
All GRAB animal require an adoption donation. Our adoption donations help us to pay for the many costs associated with rescuing animals, including veterinary bills, food, litter and other pet supplies, and administrative costs. The majority of our animals are adopted out for less than what it cost us to rescue them, and we do not make money on our pets. All adoption donations go directly back into our account which allows us to continue rescuing animals.
Currently our adoption donations are $400 for dogs, $250 for kittens and adult cats, and $200 for senior cats (10+). Rabbits are adopted out spayed or neutered for $80. Please ask us about adoption fees for other small pets, including guinea pigs, rats, etc.
For dogs and cats, our adoption donation includes a veterinary exam, vaccines, deworming and flea treatment (if needed), spay or neuter, and microchip. They also come with a collar, the food that they have been eating to help in the transitions, and a favourite toy and/or blanket if they have one. All our adoptions come with a lifetime of support and we encourage you to contact us.
We have compiled a list of average prices you could expect to pay at your vet if you were to take in a "free" pet. As you can see, our adoption fees allow you to adopt a fully vetted pet at a much lower cost than if you had to pay for all the vetting yourself.
Dogs
Vet exam – $60
Vet exam plus vaccines – $88
Neuter (based on weight, but this quote is for a medium-sized dog) – $245
Spay (based on weight, but this quote is for a medium-sized dog) – $300
Heartworm test – $49
Microchip – $70
Revolution – $20
Estimated cost for male dog – $47
Estimated cost for female dog – $527
Our adoption fee for puppies – $600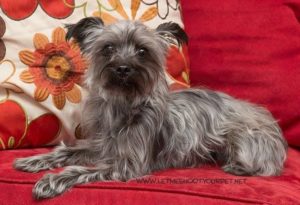 Our adoption fee for adult dogs – $450
Cats
Vet exam – $60
Vet exam plus vaccines – $88
Neuter – $150
Spay – $240
Microchip – $70
Revolution – $20
Estimated cost for male cat – $328
Estimated cost for female cat – $418
Our adoption fee for cats – $200
If you're not sure if a pet is right for you, try Family Living Today's Pet Owner Guide for some helpful advice and things to consider before adding a furry family member to our home.