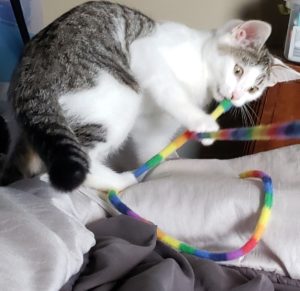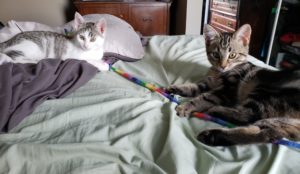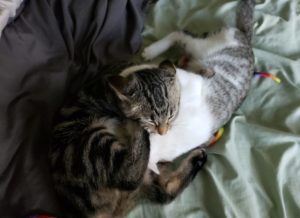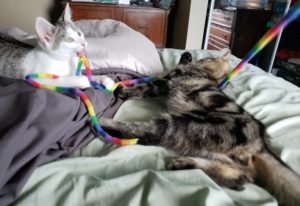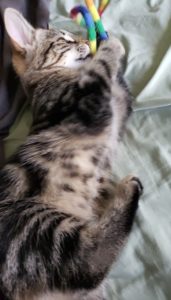 Comet is a beautiful brown boy with black blotches. He is very affectionate and purrs like a furnace. He likes exploring new spaces and gets really enthusiastic at play time. Every other time of day he wants to be touched and can be found wherever his human's hands are, or nestled up to his sister Loris.
Loris is a white and brown tabby. She has giant eyes and likes to sit back and watch her brother try things first. She is a fairly mellow kitten and likes attention on her terms, (which is most of the time). Loris also sometimes likes to go off on her own and find a nice spot to sit and watch all of the goings on.
These siblings are very gentle and loving and approx. 13 weeks old (as of Aug. 12) They are clever and they will meow to let you know if they need anything.
Comet and Loris are available for adoption through Grand River All Breed Rescue.  The adoption donation is $175 per cat. All of our cats are spayed or neutered, microchipped, and vaccinated as part of their adoption. If you'd like to adopt, please fill out an application. You can also reach us by email at GrandRiverRescue@hotmail.com.