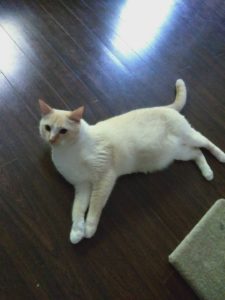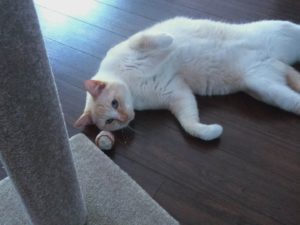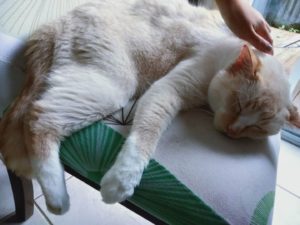 Dimitri is 6 years old. He is very handsome and likes to keep his fur clean and tidy. He loves being pet on his back and sometimes even on his belly. Once a day he likes to chase his small toy mouse on a string and invites other family members to play with him. The other times during the day, he likes to enjoy some quiet time and will either watch out of the window or hide somewhere.
At night he likes to be close to his family in the same room, sometimes even on the same bed. Dimitri would fit in most households, but the best fit would probably be a family with children who could pet him but still allow him for many hours of quiet time. He is fully litter box trained. He has lived with 4 other cats and a dog previously. He was surrendered due to a crisis in the home. He is an indoor only cat.
Dimitri is available for adoption through Grand River All Breed Rescue. The adoption donation is $175. All of our cats are spayed or neutered, microchipped, and vaccinated as part of their adoption. If you'd like to adopt, please fill out an application. You can also reach us by email at GrandRiverRescue@hotmail.com.