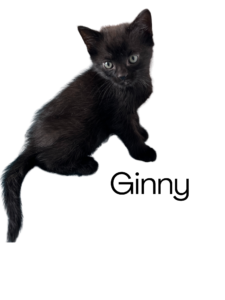 These kittens turned 8 weeks old the week of June 13th.
Ginny: This social butterfly lives up to her name. She's loved by everyone who meets her and exudes confidence. She's the only girl and rumbles and tumbles happily with her crazy brothers. She will make a happy addition to any home who wants a playmate and a best friend.
Ginny has been adopted!