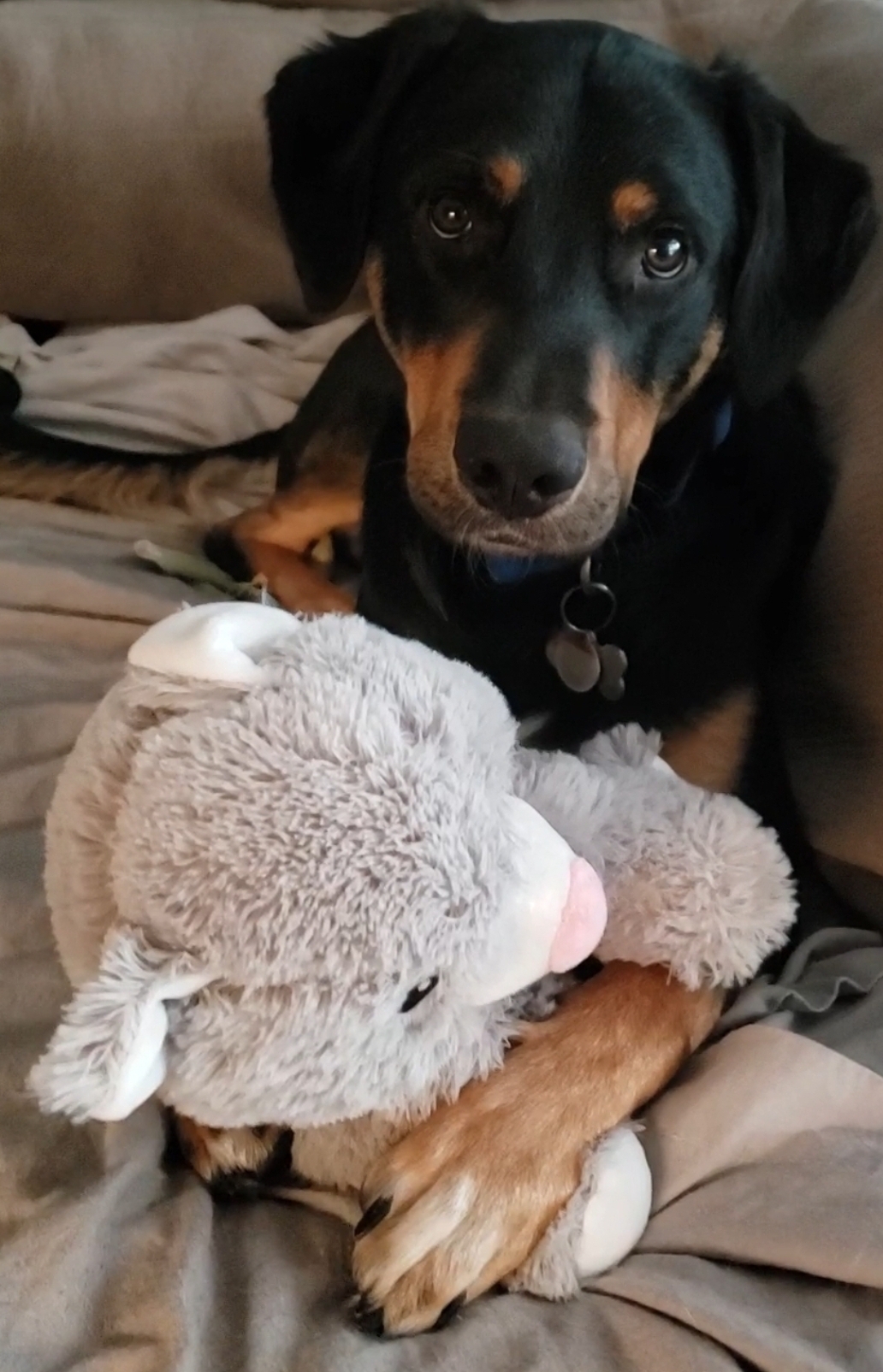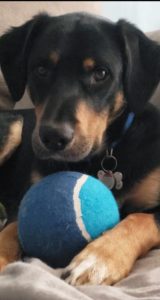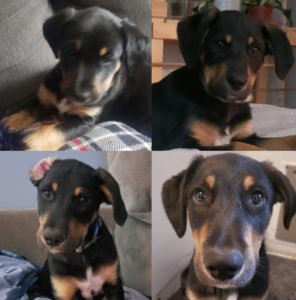 Jaxx is a loveable 1.5 year old male border collie/ potcake mix. He is 70 lbs, tri-coloured and recently neutered. Jaxx is a real sweetheart with his humans. He loves giving kisses, going for walks and playing tug of war and fetch with his ball or toys. He also loves to relax with his humans on the couch or on the floor beside them. He loves his belly rubbed and having cuddle time. He is house trained and is usually food motivated. He has learned commands such as sit, down, stay, no, leave it, around, and up, but sometimes needs reminders. Jaxx picks up scents easily and loves to smell everything outside. When going for walks, he is still learning to heel. He has a tendency to pull when he catches a scent he wants to follow. He is dog reactive, so will bark and lunge when he sees other dogs approaching. He is showing progress in walking with a gentle lead. He is adored by his humans, unfortunately he has shown dog aggression with the other pets in his house and needs to be rehomed.
Jaxx would thrive in a quiet house with a backyard with high fences since he can jump fairly high when he gets excited. He loves to herd, so will keep birds, bunnies and squirrels off your property. He needs to be the only pet in the home with an experienced dog owner, He is great with kids older than 12 or will be just as happy in a home without children.
Jaxx does get nervous when meeting new people, so may bark at first. He can easily be won over with treats and a game of fetch with one of his toys. If you are looking for an amazing companion to share your life with, Jaxx may be the dog for you. He is super chill in his home and loves following his people everywhere. He is an endearing dog who will capture your heart and entertain you every day.
Jaxx is available for adoption through Grand River All Breed Rescue.  The adoption donation is $450 per dog. All of our dogs are spayed or neutered, microchipped, and vaccinated as part of their adoption. If you'd like to adopt, please fill out an application. You can also reach us by email at GrandRiverRescue@hotmail.com.