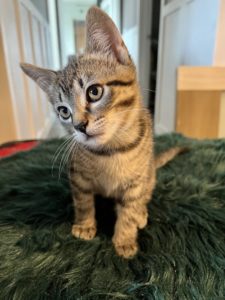 These kittens turned 8 weeks old the week of June 13th.
Neville: This sweet and humble boy loves playing but also likes to watch what his humans are up to. He is happy to be cuddled and loved on, or to wrestle with his cat friends. He will be well suited to any home due to his sweet personality.
Nevile's siblings Ron and Sirius are also available for adoption.
Neville has been adopted with his brother Ron!